December 26th – January 1st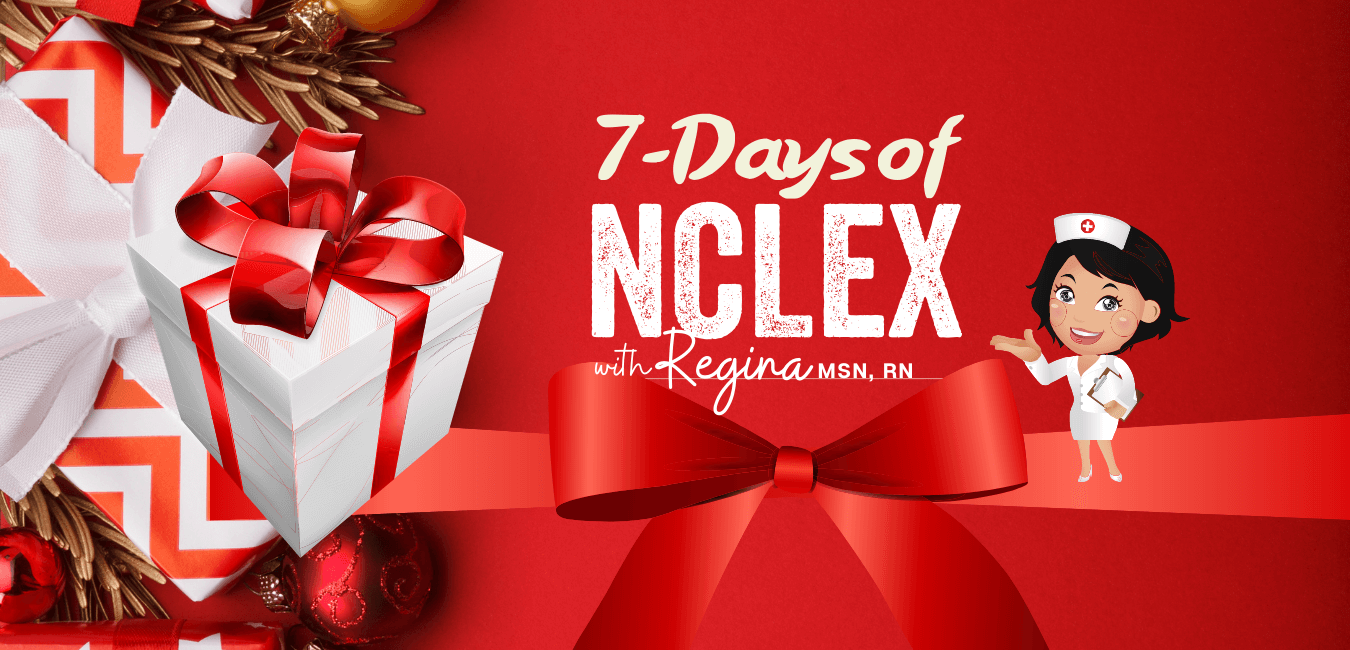 Join our FREE SEVEN DAYS OF NCLEX Review with Regina MSN, RN the #1 Instructor for NCLEX!  Regina will be hosting a class each night on Facebook & YouTube beginning the day after Christmas, December 26th through January 1st!
Bring the New Year in right by focusing on your nursing goals!
In addition to the classes, she has also created a PDF workbook for you to download and print. You will use this as you participate each night.
After the event, we'll help you finish your studies with an amazing – Seven Day NCLEX Sale because we're committed to helping you get your nursing license in 2021!
This is a New Year, and a new day! You can. You will. You must pass NCLEX!
Give yourself the gift of starting the year off right by passing NCLEX!