ReMar Review
NCLEX

Virtual Trainer

QBank
Welcome to the ReMar Nurse Question Bank for the NCLEX Virtual Trainer! My name is Regina M. Callion MSN, RN. I created this Qbank to give nursing students a more affordable and more accurate option to study NCLEX practice questions. This Qbank is also a supportive tool for students who have completed the NCLEX Virtual Trainer review!
Key Question Bank
Features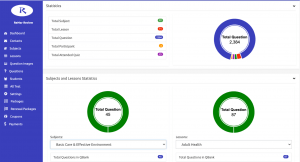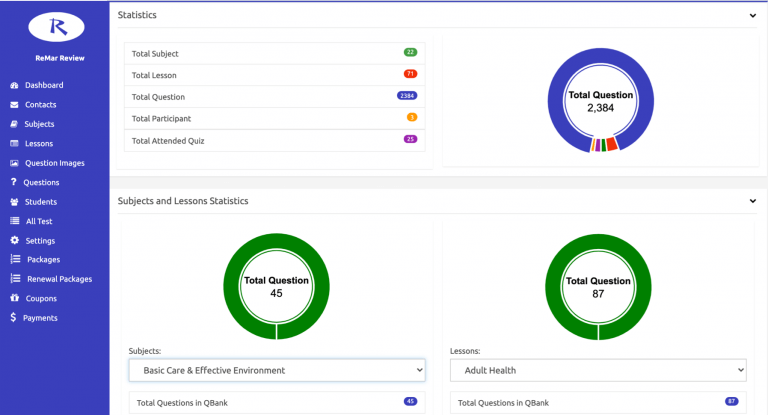 1,200 + Content-Based Questions
Personally curated by the #1 Instructor Regina M. Callion MSN, RN
Provides the ability to select RN and LPN subjects and lessons
100-question self-assessment available with select packages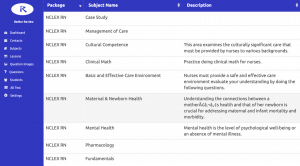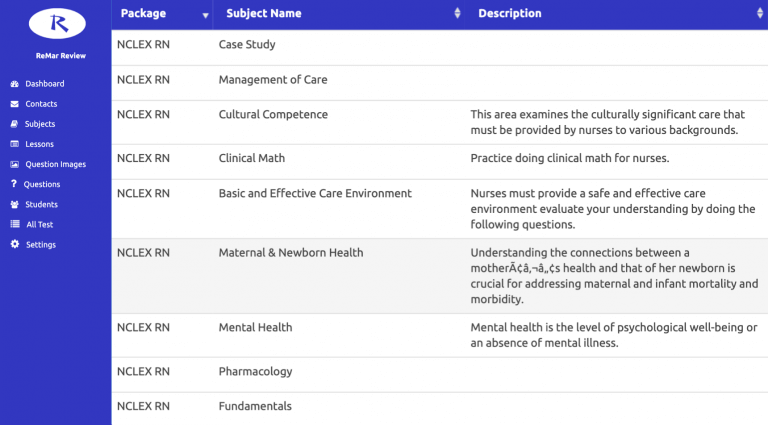 Detailed & Accurate Rationale
Our rationales focus only on the core-content
Our rationales are detailed to give added depth
Boost knowledge gained by students in the NCLEX Virtual Trainer.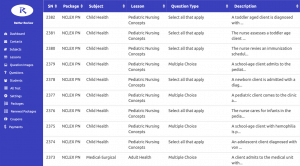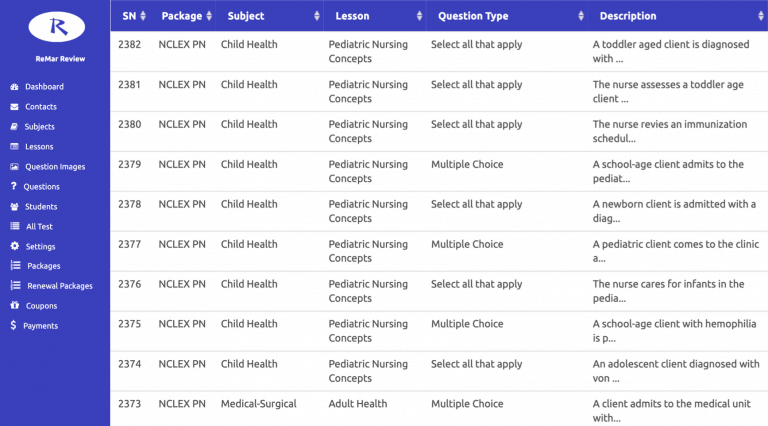 Builds Confidence
Helps identity areas of weakness for continued study before testing
Designed to look and feel like the real NCLEX exam
Vetted to ensure questions are not more difficult than NCLEX exam
Why Study with ReMar?
Because
Accuracy

Matters

Pass before you test with the ReMar Nurse QBank!
Newest Questions!
Updated question types based on the NCLEX test plan.
Content-Based Rationales!
Stop trying to memorize rationales and start learning content! Our rationales are uniquely powerful because we focus on teaching you exactly what you need to know. With the NCLEX Virtual Trainer for content and the ReMar Nurse QBanks you have exactly what you need in order to pass your nursing boards even as a repeat tester!
Critical Thinking!
Client education and critical thinking reminders.
Customizable Exams!
Our testing system is programmed by you the student, study what you want, when you want, and where you want!
Time Saving!
Don't spend your time doing 75 – 100 questions per day. With the ReMar Nurse Question Bank for the NCLEX Virtual less is more because we narrow in on the core-content!
Affordable!
Your nursing license is the best professional investment that you can make! We know how much it means to you so we want to make it easy and affordable for you to get in and get your nursing license!
Start Today for just $29
Select
Qbank

Option!

Remember to use the Virtual Trainer for content and the Qbank for questions!