December 26th – January 1st
7 Days of NCLEX®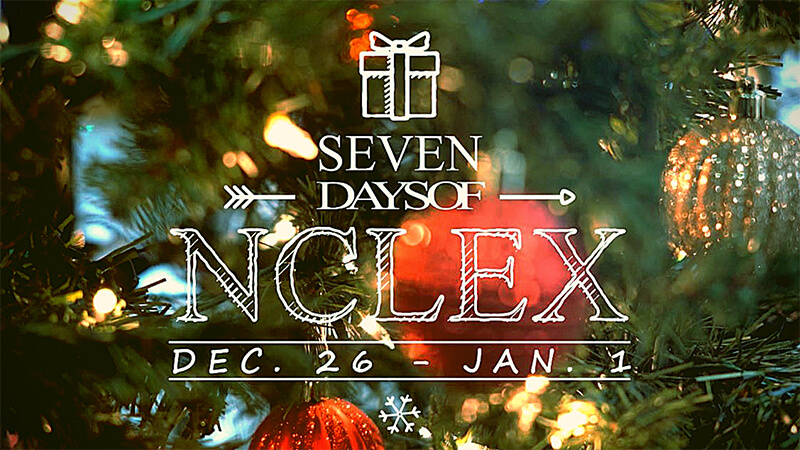 Join the #1 NCLEX Instructor, Regina M. Callion, MSN, RN for a FREE SEVEN DAY NCLEX REVIEW on Facebook & YouTube from December 26th through January 1st.
We're here to help you bring in the New Year focusing on your goals and preparing for NCLEX!  We're also holding an amazing (7-Day Sale) for each of the seven days of NCLEX to help you get your nursing license in 2021! This is a new year, 2020 is officially over!
Sign up below to register for your free NCLEX Review & Download your new PDF workbook for the 7-Days of NCLEX review!
Register Now!
Give yourself the gift of starting the year off right by passing NCLEX!