Congratulations
You Are Registered!
Check your email for updates and notifications before each online class for ReMar Nurse University!
Here's what you need to know!
The time that we spend together during ReMar Nurse University will be a life-changing. We're going to show you how to get your license on your first try or your very next attempt as a repeat tester before the NCLEX exam changes! Follow these instructions over the next 5-6 weeks and you will pass NCLEX!
The review has already started but there's plenty of time to catch up! Here are three things you can do right now!
1. Download the 56-page PDF workbook.
2. Watch the first RNU lecture.
3. Use your $200 NCLEX Discount.
Watch RNU Day #1
I'm investing my time and years of training into you during these five weeks. I know that you can pass NCLEX, and I will show you how. Press play to watch the first pharmacology class now!
Take the Next Steps!
If you love the content from ReMar Nurse University, I know you'll absolutely love the comprehensive NCLEX Virtual Trainer review!
I've taken everything that I've learned as a private trainer, charge nurse, and NCLEX Instructor and put it inside of a six-week virtual training system; the NCLEX-VT.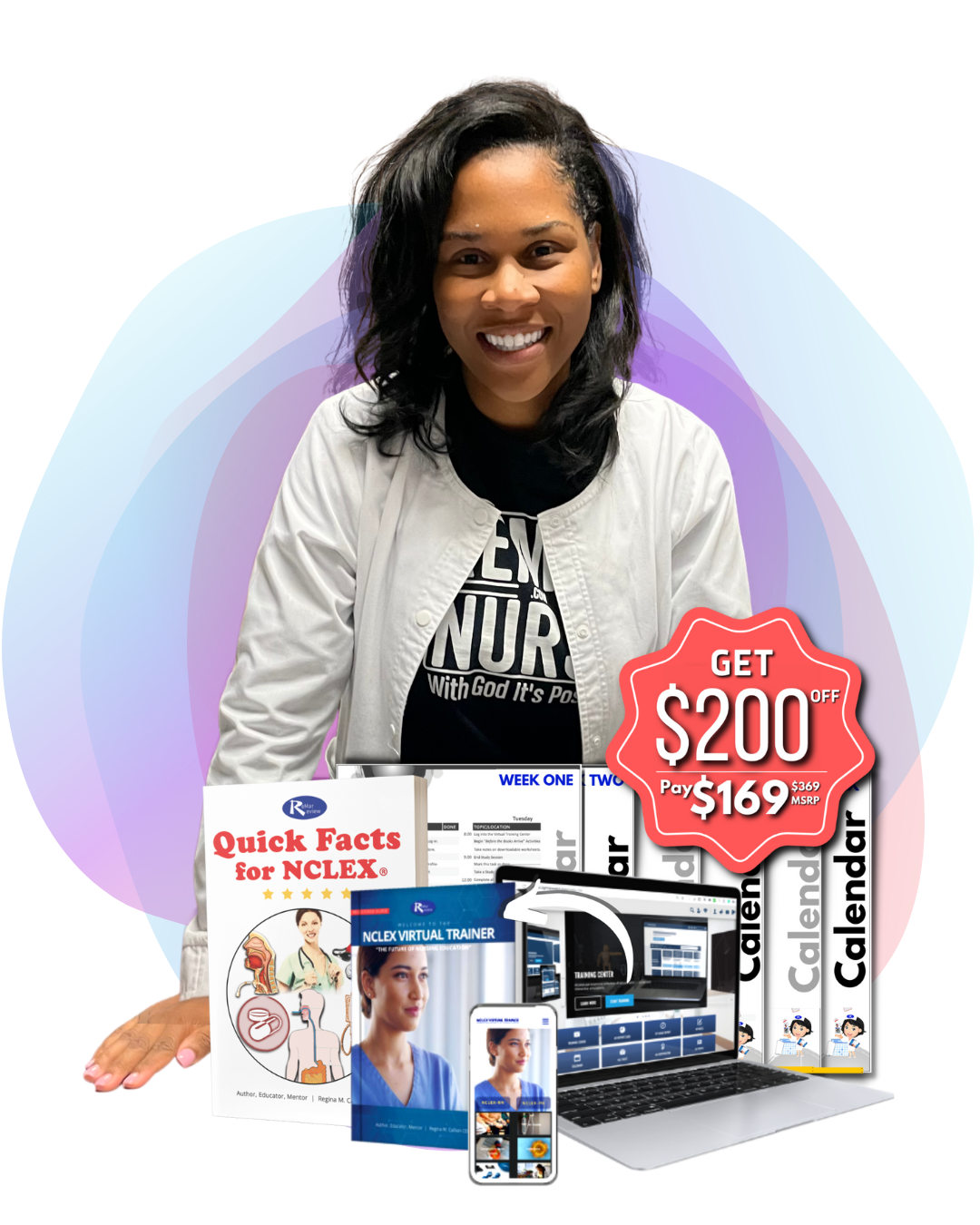 SPECIAL REMAR NURSE DISCOUNT
Start your NCLEX Virtual Trainer subscription during ReMar Nurse University with instant access to the best core nursing content, interactive lectures, and a 99.2% success rate! Note: Shipping times during this sale will be approximately 2 - 4 business days! (MSRP $369). Discount ends 7/8/2022 or while supplies last!
Here's What You Get!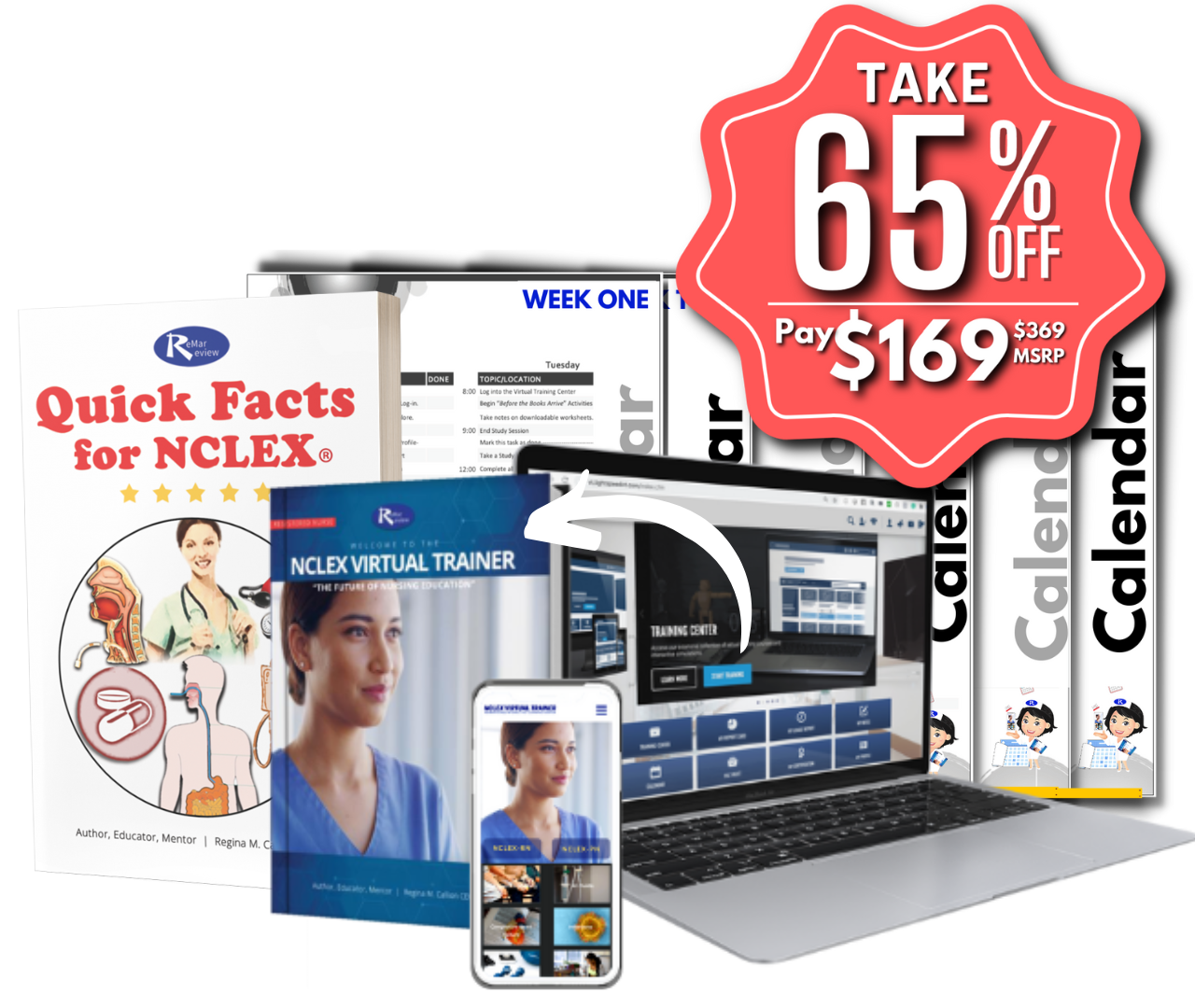 NCLEX-VT Workbook, Quick Facts for NCLEX, Study Calendar, Study group, & with 3-Months Access!
A Total Value of Over $474!
The NCLEX Virtual Trainer is everything you need to pass NCLEX for less than the cost of 3-hours with a private tutor!
Inside of the Virtual Trainer, Regina MSN, RN, breaks down lecture content in the simple break down content in simple, easy-to-understand terms as you take notes in your student workbook following the step-by-step daily schedule. Quality resources such as Kaplan and ATI can cost you as much as $400, but they're also bulky and complicated to use.
During this event, you get the #1 training system for nursing content created by the #1 teacher for NCLEX for only $169. It's everything you need to pass boards and get your license!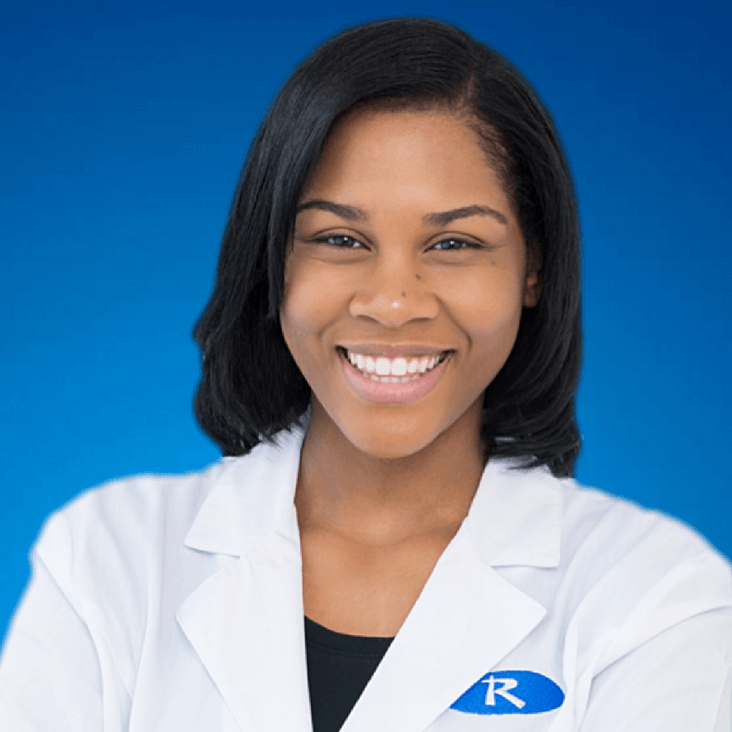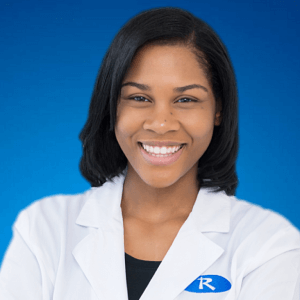 "How Do I Know This is For Real?"
I understand the doubts that you may have. If you've taken NCLEX before, you know how important it is to find the resource that works for you.
The purpose of this event is to show you why the VT is the best choice for NCLEX Core Content. I created the ReMar Review in 2010 and every year we help thousands of repeat-testers, new grads, and foreign nurses pass NCLEX and change their lives.
The NCLEX exam is changing in a few short months in April of 2023. Right now is the perfect time to get your license. Get Virtual Trainer now and be prepared and pass or get ready for the changes!