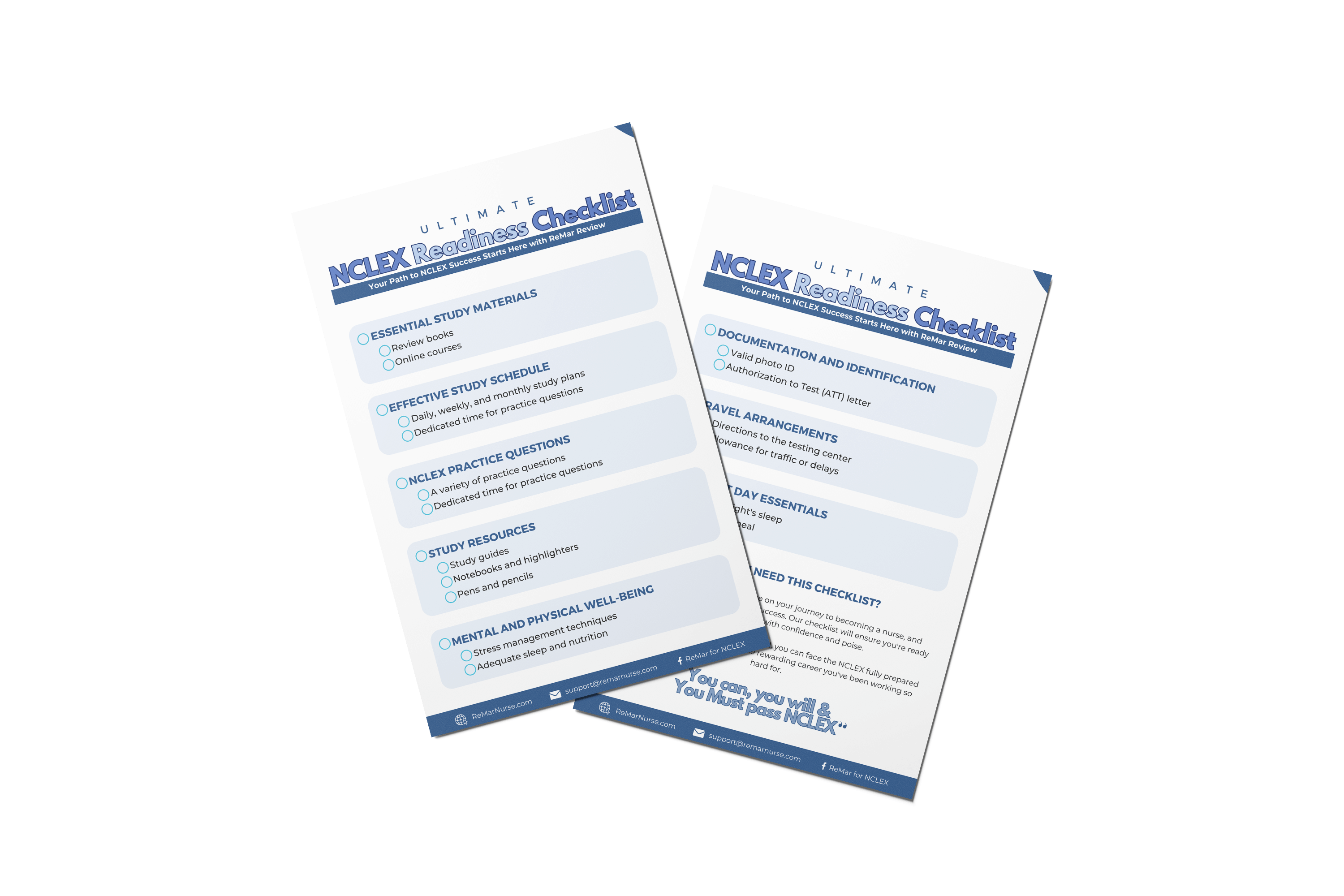 Join my 3-day free NCLEX Review. We'll face the SCARIEST Topics on NCLEX that most students are afraid of and break them down in a simple way. Don't miss this chance to beat these Scary Topics!

Scary Topics Review Date:

Monday, Oct 23rd, at 8pm EST
Tuesday, Oct 24th, at 8pm EST
Wednesday, Oct 25th, at 9pm EST
Are you feeling the pressure as your NCLEX exam date approaches?
Don't worry; we've got your back! Download our FREE checklist to ensure you're fully prepared and ready to conquer the NCLEX.